Newsletter January 2022
Roosevelt Elementary School
Home of the Roosevelt Roadrunners
910 N. Sawyer Street
Oshkosh, WI 54902
Phone Number: 920-424-0411
Fax Number: 920-424-7593
Principal: Mrs. Kristin Burgert
---
A Note from the Principal
Dear Roosevelt Families,
Happy New Year and Welcome to 2022! I hope you had a wonderful holiday season and an enjoyable winter break with your family and friends! School resumes on Monday, January 3rd.
As we start back at school with our long winter months ahead, please be sure to review your PBIS family handbook to help us reinforce our PBIS philosophies at school and follow the Roosevelt Way: Be Respectful, Responsible and Safe. Students will be participating in our PBIS booster (reminder) of expectations, appropriate winter recess behavior and much more during our first week back.
The week of January 17-21st is Wisconsin Crossing Guard Week. Please join all of us at Roosevelt in thanking our crossing guard, Kristin, for all that she does to keep our students and families safe in the mornings! We are so thankful to OPD that helps serve as our crossing guard in the afternoons as well!
Looking ahead… our next school parent/teacher conferences will take place on February 3rd and February 8th from 3:15-6:45. These will be scheduled conferences in advance, so keep your eye out in the weeks to come on how to sign up for these conferences with your child's teacher.
Sincerely,
Kristin Burgert
January
Calendar of Events
January 3
School Resumes
January 10
5th Grade Middle School Presentation
January 12
Early Dismissal 12:30 pm
January 13
ACCESS Testing
January 14
PBIS Celebration 1:45 pm
January 17
No School
January 24
PTO Meeting 6 pm
Media Center
---
Roosevelt Lunch Schedule
Kindergarten-1st-2nd Grade 11:00 am - 11:30 am
3rd-4th-5th Grade 11:35 am - 12:05 pm
---
The following Wednesdays ALL STUDENTS will be dismissed at 12:30 pm. Make sure your child(ren) knows what their family plan is...walking home, parent pick up or after school care. Parents please plan accordingly on these days.
January 12, February 9, March 9, April 13 and May 11.
Thank you!
---
Dress Warm
With the weather getting cooler outside please make sure your child(ren) is dressed appropriately for school. We are outside 10 minutes before school starts and 30 minutes for lunch recess. As part of our Roosevelt Way "Being Responsible" please encourage your child to pick up their belongs so nothing is left on the playground or is lost. Please label all your child's clothing especially since we see many black snowpants. Thank you!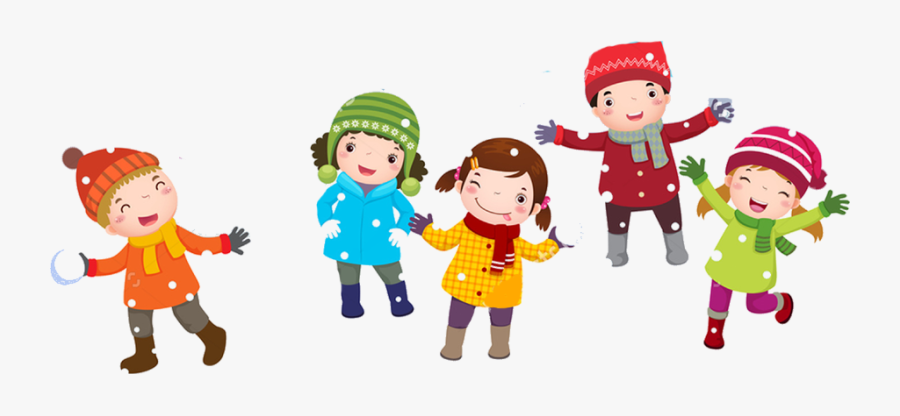 ---
"The Roosevelt Way" Be Respectful, Be Responsible, Be Safe


Social Skills Theme
Cooperation was the social skills theme for the month of December. During mash up, students participated in an activity where each student was asked to help unwrap a gift. Students were challenged to only unwrap the gift by each student only ripping once. This hands-on activity engaged students to understand what it meant to work cooperatively. Instead of one student unwrapping the entire gift, they each got to take part in the unwrapping. When finally unwrapped, the gift was candy that all students were able to enjoy.
Winter Weather
The Roosevelt Way during the winter months has a few additional expectations we ask students to follow.
Be respectful to others by avoiding creations on the playground, such as forts and snowmen. There is plenty of snow on the playground to create objects without disturbing the work of others.
Be responsible by wearing appropriate clothing for the weather and taking care of it at school. Watch the temperature and conditions. Students should wear enough clothing to be warm during the half hour we spend outside most days. They can take care of the clothing they bring to school. Mittens, hats, and scarves can be placed in backpacks or coat sleeves so they do not get lost. Boots should be lined up against the hall walls under the coat hooks.
Be safe at school and outside. Watch for ice on the playground and avoid it when possible. Stomp off snow outside and wipe boots on the mat inside. The hallways can become slippery from wet boots, so walk carefully.
Enjoy the season!
Student of the Month
Congratulations to the students that did an excellent job of demonstrating the Roosevelt Way in November. Pictures of these students are on a bulletin board near the media center. These outstanding students also received a certificate and prize. The students that earned this honor for the month of November are:
Ellie, Stirling, Ryan, Emma, Daisy, Logan, Trynitee, Evan, Kinsleigh, Jhene, Payton, Zuhra
---