Newsletter December 2021
Roosevelt Elementary School
Home of the Roosevelt Roadrunners
910 N. Sawyer Street
Oshkosh, WI 54902
Phone Number: 920-424-0411
Fax Number: 920-424-7593
Principal: Mrs. Kristin Burgert
---
A Note from the Principal
Dear Roosevelt Families,
December will be a quick three weeks before the start of winter break at Roosevelt!
We are looking forward to our Winter Music Concert on Tuesday, December 7th at 6pm (students should arrive at 5:45pm) at the Alberta Kimball Auditorium (at Oshkosh West High School). Mrs. Gates and all the students have been practicing hard for their performances and we look forward to doing our concert again since we couldn't last year! Information has been sent home already on details, but a reminder will be coming home closer to the date. Please remember (and share with anyone that may be attending with your family) that if the mask mandate happens to be extended, all attendees age 5 and up will be required to wear a mask while inside the building. Students will also be wearing masks while performing. If you have any questions, don't hesitate to reach out to your child's classroom teacher or Mrs. Gates.
The last day of school prior to winter break is Wednesday, December 22nd. Winter Break will last from Thursday, December 23rd through Sunday, January 2nd. Classes will resume on Monday, January 3rd.
I want to wish you all a very Happy Holiday Season and hope you all enjoy a wonderful, healthy and relaxing winter break! See you in 2022!
Sincerely,
Kristin Burgert
December
Calendar of Events
December 7
Holiday Concert 6 pm Alberta Kimball Auditorium
December 8
Early Dismissal 12:30 pm
December 14
PTO Meeting 6 pm
December 22
3rd Grade Paine Art Center Nutcracker 12:15 pm
December 23 - January 2
No School Winter Break
---
Roosevelt Lunch Schedule
Kindergarten-1st-2nd Grade 11:00 am - 11:30 am
3rd-4th-5th Grade 11:35 am - 12:05 pm
---
Roosevelt Recess Schedule
5th Grade: 9:15-9:45 am 4th Grade: 10:00-10:30 am
3rd Grade: 10:30-11:00 am 1st Grade: 11:45-12:15 pm 2nd Grade: 12:30-1:00 pm Kindergarten: 1:15-1:45 pm
---
The following Wednesdays ALL STUDENTS will be dismissed at 12:30 pm. Make sure your child(ren) knows what their family plan is...walking home, parent pick up or after school care. Parents please plan accordingly on these days.
January 12, February 9, March 9, April 13 and May 11.
Thank you!
---
Dress Warm
With the weather getting cooler outside please make sure your child(ren) is dressed appropriately for school. We are outside 10 minutes before school starts and 30 minutes for lunch recess. As part of our Roosevelt Way "Being Responsible" please encourage your child to pick up their belongs so nothing is left on the playground or is lost. Please label all your child's clothing especially since we see many black snowpants. Thank you!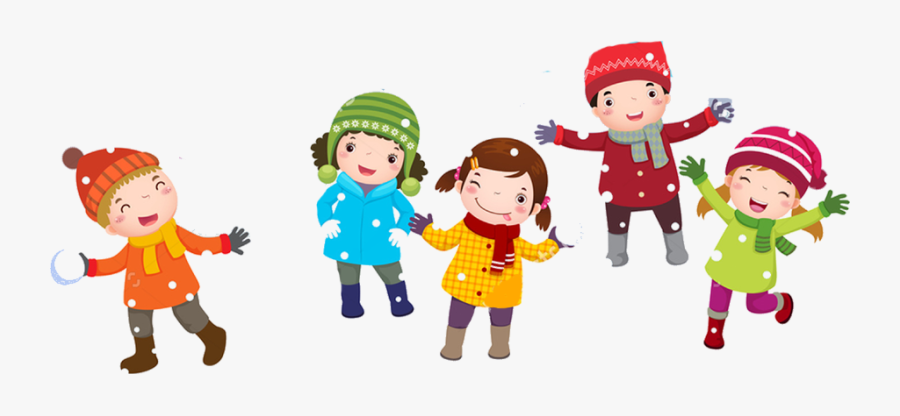 ---
Happy December!! This past month all classes have been doing the same thing; HOLIDAY MUSIC! I'm sure you have been hearing them practicing their songs at home, and even have materials and tracks to practice with. Our students have been working incredibly hard on their concert materials, and have taken on some challenging songs this year! We are extremely excited to share our music with you!
I know there are constant reminders going out, but I just wanted to share a couple of reminders for the concert again here.
Our concert is Tuesday, December 7th, at 6:00 pm. Our concert takes place at the Alberta Kimball Auditorium which is located at West High School. This is the same as it has been in the past.

Please arrive at 5:45, so students are able to get in order. Students will sit with their class during the concert. You can pick them up after the concert. PLEASE be sure to check out with your child's teacher. We want all students to leave safely!

Kindergarten parents: Your students will meet their teachers in the hallway outside of the auditorium at the start of the concert. They will be the first to perform. After the kindergarten students perform, please come up to the stage and pick them up to sit with you for the remainder of the program! (SAVE THEM A SEAT!)

We ask that students dress nice for the concert if possible. Colors do not matter. Please do not stress about fancy dress clothes! We want your child to be there perform, whether they are dressed up or not!
After our concert, and up until our winter break, students will spend some time reflecting on their performances and enjoying a well deserved break from their hard work. We will celebrate in music with fun music games and activities! I hope to see you all at our December Winter program!
Happy Holidays Everyone!
Mrs. Gates
---
"The Roosevelt Way" Be Respectful, Be Responsible, Be Safe


Social Skills Theme
Safety was one focus for the month of November. Our behaviors impact others and we are all responsible for helping others feel safe in school.
We reviewed line basics so we know what is expected as we move safely through the halls: eyes forward, 0 voice, hands to your side. Following these guides helps us keep everyone safe and creates a calm learning environment for classrooms we pass. We compared good and bad habit scenarios to provide examples.
Connected to safety, we talked about empathy. Students were given examples and asked to identify how others would feel in the situation. Empathy can be shown by acknowledging others feelings, giving them space, and using tools to solve problems together.
Mash Up Reminder
On early release days, students from all grade levels join together in groups to work on school goals. The groups stay the same all year. This helps students build a relationship with another teacher and with peers in different grade levels, which creates a stronger Roosevelt community. This month, the groups updated our Roosevelt School Wide Behavior Matrix. Each group was responsible for adding visuals to components of our matrix to make expectations clear for everyone. They acted out the behaviors, took photos, and labeled them. We will use the images during our review after winter break. They will also eventually be posted around the school as expectation reminders. They did a fantastic job modeling The Roosevelt Way!
Student of the Month
Congratulations to the following students who earned student of the month honors! They were chosen to be recognized as models of expected behavior. Their pictures are on the bulletin board near the media center, and they received a certificate and prize. Last newsletter's list was for the month of September. These are the students who earned the honor for October.
Cora, Moo Law Eh, Aeden, Hadley, Brayden, Allison, Aubrey, Rimsha, Waylon, Jakila, Clayton, and Hailey
---