Newsletter March 2022
Roosevelt Elementary School
Home of the Roosevelt Roadrunners
910 N. Sawyer Street
Oshkosh, WI 54902
Phone Number: 920-424-0411
Fax Number: 920-424-7593
Principal: Mrs. Kristin Burgert
---
A Note from the Principal
Dear Roosevelt Families,
It is finally March, which means spring is on the way! Spring break this year will fall toward the end of the month beginning on Saturday, March 19 - Sunday, March 27. School will resume on Monday, March 28th. We hope you all have a restful, fun, and healthy spring break!
A peek ahead into April as we have a lot going on and March is a pretty quiet month for activities and events...
Forward Exam testing will begin a week after spring break on April 4th for 3rd grade students. 4th and 5th grade students will test the week of April 11 - 14, with 4th grade finishing a few tests the week of April 18th since they have additional science and social studies tests. The general testing dates for each grade are listed below for any planning needs you and your family may have. Students will generally take the test at the beginning of the school day when they are most alert and ready for the day. Please avoid scheduling appointments for your son or daughter during their testing times if at all possible. If a student misses a test(s), they will make up the test at another time and/or day. Students will practice for the test with their teachers ahead of time to get used to the online system. The best preparation for them is to continue to learn at school through our curriculum. At home, please help to ensure your student gets a good night's sleep before testing and eats breakfast. As we get closer to the testing period, more details will be sent home and teachers will be communicating with you as well for those with students in 3rd-5th grade. The general testing schedule is as follows:
3rd Grade: April 4 - April 8

4th Grade: April 11 - April 20

5th Grade: April 11 - April 14
We will be hosting a spring STEM family night on April 19th from 5:00-6:30pm. Families will be able to participate in STEM activities together around the school. It always is fun and an engaging learning and family time for all! Keep your eye out after spring break for more information and an RSVP form to turn back in if you plan to attend.
Sincerely,
Kristin Burgert
---
March
Calendar of Events
March 4
Dental Bus (Cleanings)
March 9
Early Dismissal 12:30 pm
March 16
Dental Bus (Cleanings)
March 19-27
No School Spring Break
March 28
School Resumes
Dental Bus (Cleanings)
PTO Meeting 6 pm
Media Center
March 31
Dental Bus (Cleanings)
---

---
---
The following Wednesdays ALL STUDENTS will be dismissed at 12:30 pm. Make sure your child(ren) knows what their family plan is...walking home, parent pick up or after school care. Parents please plan accordingly on these days.
March 9, April 13 and May 11.
Thank you!
---
---
Roosevelt Yearbook Order Form 2021-22
Families are now able to purchase a Roosevelt Elementary yearbook online. Envelopes will be located in the office for families who would prefer to order that way. The cost to order a yearbook online is $10.50. The cost to order through the office is $10.00.
You are able to order through March 14th. Here is the link to order online.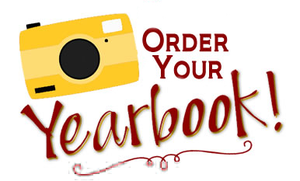 ---
"The Roosevelt Way" Be Respectful, Be Responsible, Be Safe


Social Skills
Our theme for February was friendship and kindness. The weekly lessons covered cooperation and problem-solving. We learned ways to cooperate and participated in activities that encouraged students to work to achieve a common goal. Communication skills, being considerate, and conflict resolution were other topics explored in the classrooms in a variety of ways this month.
Our February Mash Up lesson gave us an opportunity to demonstrate our friendship. Groups read a story about a boy who felt invisible at the beginning of the book, but through the kindness of one student, he began to feel included by the end. Then, each student had the name of a classmate on a paper heart. They wrote kind words on the hearts and returned them to their owners as a gesture of friendship.
Next month's theme: Affirmations
Here are two of the strategies we have introduced and used this year. Reviewing these strategies at home will help students use them at school.
Student of the Month
Congratulations to January's students of the month. These students have been great role models for the rest of our school community. They consistently demonstrated the Roosevelt Way by being respectful, responsible, and safe. Thank you for being leaders in our school!
Nixon, Elena, Liz, Rosalia, Arianna, Raiden, Azalea, Hasan, Leilani, Grace, Rose, Sophie
---