Newsletter February 2021
Roosevelt Elementary School
Home of the Roosevelt Roadrunners
910 N. Sawyer Street
Oshkosh, WI 54902
920-424-0411
Principal: Mrs. Kristin Burgert
---
A Note from the Principal
Dear Roosevelt Families,
Our 1st semester of the 2020-21 school year is complete! As of January 20th, you could view your child's report card in Infinite Campus on the Parent Portal and a paper copy was mailed home to families as well. Please let the office know if you have questions or problems viewing your child's report card. I hope you had a chance to reflect with your child on their report card and set some goals for the second semester. If you have questions regarding this snapshot of how your child is doing, please do not hesitate to contact your child's teacher, as they are always more than happy to discuss your child's progress with you.
We have scheduled Virtual Parent/Teacher Conferences on February 4th and February 9th for all families. This is a great opportunity for you to talk with your child's teacher about his/her progress so far in the year and set goals for the remainder of the year. If you have not already signed up, please contact your child's teacher to schedule a time or call the office. All conferences will be held virtually. After you sign up for a date and time in PTC Fast or talk to your child's teacher, the teacher will email you either a google meet invite link or meeting code for you to use at the time of your conference. If you do not receive this and it is close to your conference date, please contact your child's teacher directly.
Since we are still in the hybrid learning model, classroom parties to celebrate Valentine's Day will happen on Thursday, February 11th for Group B students and Friday, February 12th for Group A students from 1:55-2:40. Visitors are still not allowed into the buildings so guests will not be invited in for the parties this year to help out. Watch for more information from your child's teacher on details for their class party, earlier due dates for Valentines/snacks to be brought into school so they can sit and quarantine before the party date, etc. You may also contact your child's teacher with any questions as needed.
Finally, and most importantly, we are so excited to welcome our students back in Model 2 five days a week beginning on Thursday, February 18th! Morning procedures will stay the same where students are encouraged to arrive on the back playground around 7:35-7:40 and line up right away in their classroom line on the spaced out dash markings. Students will continue to be dismissed out their same doors with their teacher at the end of the day. It will be so wonderful to have everyone back together!
Sincerely,
Kristin Burgert
---
PBIS...Positive Behavioral Interventions and Supports
"The Roosevelt Way" Be Respectful, Be Responsible, Be Safe"
Social skills
Jumping back into school after winter break, we had a PBIS refresher rollout. Classrooms reviewed our school-wide expectations and added playground expectations for winter.
The theme for January was respect. We revisited classroom matrices we created for virtual learning and the classroom, and did activities to encourage respect. Students acted out and reflected on respectful behaviors, such as taking turns when speaking so everyone's ideas are heard, and disagreeing respectfully when you have a different opinion. We also taught the "Think" strategy. This encourages students to Stop, Breathe, Think, Act when responding to adults and each other when they disagree with what someone says or asks them to do.
Winter Weather PBIS
In the winter, we have some special ways to practice following the Roosevelt Way.
We show respect for others by avoiding other people's snow creations. There is a lot of snow on the playground, so leave other people's snowmen and forts alone
and move to another area of the playground.
We are responsible for our winter clothing. We remember to wear our winter gear to school so we stay warm when we are outside half an hour at recess. We hang it up in the right spot so no one trips over gloves or hats in the hallway, and so our items do not get lost. We also show responsibility by following safety signs on the playground.
We have lots of different rules in place to keep us safe in the winter. Watch for and respect the signs that tell us where we can play and areas to avoid. Be careful around any ice patches on the playground. The ice and snow stay on the ground unless they are being used for creating. We also listen for changes in rules or directions when conditions change.
Enjoy the season!
Acknowledgement reminders:
Golden Roadrunner- Classes earn feathers for demonstrating the Roosevelt Way as a group. The class with the most feathers for the week gets the Golden Roadrunner and a classroom celebration, such as a game, drawing, or coding.

Beep Bucks- They are earned by individual students for demonstrating school-wide expectations. Students use their earnings to buy items from the school store.

Student of the Month- Students are nominated and chosen by teachers and staff to receive the monthly award based on their leadership in modeling school-wide expectations. Students receive a hat (or water bottle), a certificate, and their picture displayed virtually or on a hallway bulletin board.
Student of the Month
Congratulations to the students who earned the student of the month award for the month of December. Thanks for setting a good example for all of us!
Zaiden, Jayden, Hadley, Oummou, Jonathan, Peytyn, Adalynn, Jennie, Natalie
---
---
---
One School, One Book
Roosevelt is super excited to begin a reading adventure with our students and their families called One School, One BookTM. One School, One BookTM is a program with a purpose, and that purpose is to encourage families to take time to read a book together. By reading the same book schoolwide, we hope to encourage conversation between families and students, along with the hope of spreading the joy and love of reading!
Reading aloud at home is valuable because it better prepares your child to be an effective reader, and it is also a fun, worthwhile family activity. With the One School, One BookTM program, we aim to build a Community of Readers at our school. Everyone - students, parents, teachers, even administrative, custodial, and support staff - will all be following along together.
Each family will receive a copy of the book, EllRay Jakes Walks the Plank by Sally Warner. Along with the book you will receive a reading schedule so you can keep up at home. Generally, you will be asked to read about 15 minutes each night. We'll be talking about the book at school. You will soon find that your child will take pride in knowing and anticipating the details of the story. You will want to make sure your family keeps up so that your child can be included. Throughout the month, everyone will be talking about EllRay Jakes!
Read under a blanket fort, in a closet with a flashlight, snuggled in bed, or with your grandparents. The idea is to enjoy the story and make the time you spend together fun and memorable.
Happy Reading!
Roosevelt Elementary School Staff
---
One Book, One School
Reading Schedule
---
Chromebook Care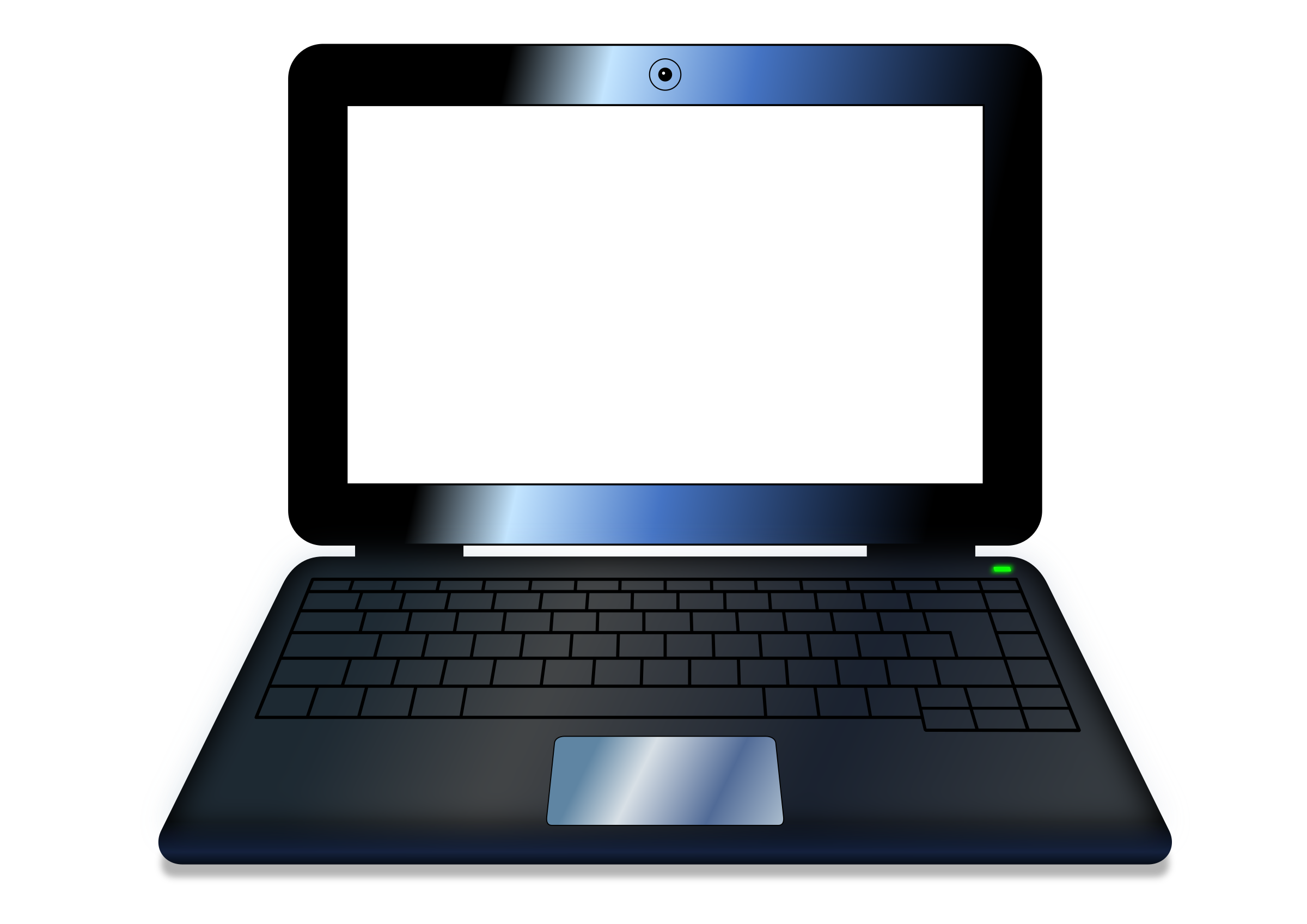 We expect every student to take good care of his/her Chromebook. Chromebooks are expected to remain in the case at all times, even during use. Students are responsible for bringing a fully charged Chromebook to school each day. Chromebooks MUST remain free of stickers, paint, nail polish, food, drink and etc.
If a Chromebook is uncleaned on it's base enclosure, LCD screen, keyboard or palm rest there will be an assessed charge of $10.00 to clean the device. If there is damage to the Chromebook case, there will be an assessed charge of $15.00 to replace.
Cleaning your child's Chromebook, we recommend a solution of 70% alcohol, 30% water with a splash of Dawn dish soap to help scrub grime. Apply this solution to a rag and wipe. The Alcohol helps to evaporate quickly, and 70% is the CDC recommended amount for killing any virus.
Here is the Supporting Learning without Limits Student/Parent Handbook that was shared with you in the beginning of the year. Please take a moment to review this material.
---
Starting next week Wednesday, February 3rd, we will once again be partnering with Feeding America to help distribute the Farm to Family boxes along with our school meals. To accommodate for this, we will be going down to one meal distribution on Wednesdays. The distribution will be from 4:30-6:30pm at Oshkosh West High School.
Family food boxes will be available to anyone in the community. Five days worth of meals from the school district will also be available for any child 18 and under. We encourage families looking for meals for eAcademy students, meals for student's virtual days or meals for children not yet enrolled in school to visit this distribution.
We are asking that anyone interested in picking up boxes or meals not enter the parking lot prior to 4pm to ensure students and staff can safely exit the parking lot before the distribution begins.
If you have any questions, please contact
Nicole Howard
Assistant Food Service Director
920-424-0320 Ext: 5592
---
We will hold Picture Retake Day on Wednesday, February 24th since ALL students will be returning 5 days/week on February 18. If you want retakes, please contact the office at 424-0411. If you ordered a package and want retakes, you must bring the package to school on retake day to turn it in.
---
Internet Tips
District-wide we are hearing of so many internet issues. We try to troubleshoot as best as we can, but we have also compiled a list of some other things that you can try too. Check to see if any of these will help!
If possible, turn your camera off in Google Meet. This lowers the bandwidth that is getting used.

Disconnect all devices that are using the WiFi network (cell phones, tablets, etc) that aren't a school device during work time. Multiple devices connecting will slow everything down.

Close tabs that you do not need for what you're working on. The more tabs that are open and running, the slower it will be for you.

Music/video streaming can bog down the wifi, be aware if you are working and having music playing from your device at the same time.

Avoid Streaming Media on another device on the same network.

Your wireless router sitting in the dark corner of the basement is not the best place to have it. Preferably on the same level that you're working and not having to go through many walls or even worse, walls with pipes in them.

If you are having troubles with your device connecting to the internet try testing it out at the Public Library or McDonalds/Starbucks. If it is not having problems at either of those locations it might be your Router or an issue with your connection to your ISP.

Upgrade your modem or router - recommended every two years as equipment becomes obsolete with new technology. Check with your internet service provider if there is an upgrade or a newer modem that you need.
Make your teacher aware if your internet connection is preventing you from accessing an assignment or materials needed for an assignment.
---
Please continue to contact the office, or our nurse Katie Draxler, if your child or someone in your family is exposed to COVID-19 or has COVID-19. We share this information with county health officials and also use that information when decisions are being made to move from one model to the next. The office is open from 7:15 a.m. to 3:15 p.m. each day. The phone number is 424-0411.