Newsletter April 2021
Roosevelt Elementary School
Home of the Roosevelt Roadrunners
910 N. Sawyer Street
Oshkosh, WI 54902
920-424-0411
Principal: Mrs. Kristin Burgert
---
A Note from the Principal
Dear Roosevelt Families,
I hope you all have a wonderful, relaxing and fun spring break! When we return we will have just nine weeks to finish out the school year! I cannot believe how fast time is going!
Forward Exam testing will be taking place throughout the month of April for students in 3rd, 4th and 5th grade, including eAcademy. Please avoid scheduling appointments for your son or daughter during their testing dates/times if at all possible. Feel free to contact your child's teacher if you need specific testing times for a specific day. Students will do a practice of the test with their teachers ahead of time. The best preparation for them is to continue to learn at school. At home, help to ensure your student gets a good night's sleep before testing and eats breakfast. A more detailed letter was sent home to families on March 12th. The general testing schedule is as follows:
3rd Grade & eAcademy: April 12-15

4th Grade: April 19-23

5th Grade: April 19-22
We are excited to share that we will be holding a Virtual STEM Family Night for all Roosevelt families (including eAcademy) on April 19th. More details are included below in the newsletter and will be sent home to your family closer to the event! We look forward to seeing you all virtually then! :)
Sincerely,
Kristin Burgert
---
PBIS...Positive Behavioral Interventions and Supports
"The Roosevelt Way" Be Respectful, Be Responsible, Be Safe"


Social skills
Our social skills lessons for the month of March centered around apologizing. Sometimes we make choices and say or do something that unintentionally harms others. Apologizing helps us move and learn from a disagreement.
Lessons provided students with the language tools they need to disagree respectfully, solve problems, and apologize.
How to Apologize
-Look at the person and use a sincere voice so they know you are serious
-Start with "I want to apologize for…" or "I'm sorry for…"
-Let the person know you will not repeat the behavior in the future
-Thank the person for listening so the apology ends in a friendly way
We also reviewed the "Wheel of Choice" as a tool to help us solve problems. We want to address problems, not ignore them.

Raffle Prizes
Students are doing a great job following the Roosevelt Way and collecting beep bucks for their efforts. As a class the students use their bucks to purchase crafts, coupons, or activity opportunities at the school store. We are also ready to start bringing back the raffle prizes. When a class wins the weekly feather total, each student receives 2 tickets to put in the raffle drawings. Raffles prizes will be given away at the end of the school year.
It's Time to Celebrate!
Our whole school community has been working hard to relearn school expectations and routines now that we are back in school every weekday. The day before spring break, we held an all-school celebration! Classrooms took an hour during their busy schedules to participate in a relaxing or celebrating activity. Games, crafts, movies, and more were some of the activities classrooms used to celebrate. Students were also able to wear whatever clothes they like to wear to be comfortable. It was a great way to acknowledge all the hard work we have been putting into following the Roosevelt Way.

Student of the Month
These students earned the student of the month award for the month of February. Thank you for being leaders in our school!
Congratulations on your award!
Parker, Emily, Charlee, Daisy, Raiden, Luis, Rylie, Lucy, Isaac, Emmit, Austin, Marcus
---
You are invited to Roosevelt's VIRTUAL Family Night!
Monday, April 19th 5:30-6:30 pm

Dear Roosevelt Families,
You are invited to attend our Virtual Family Night on Monday, April 19th, from 5:30-6:30. Family night will look different this year. We will offer three Virtual STEM sessions. Kits for all three sessions will be sent home with your youngest child on the day of family night with log in directions. eAcademy families, please come to Roosevelt to pick up your kits Friday, April 16 or Monday, April 19 between 8:00-2:00.
Log in and join Roosevelt teachers as they guide you through completing the activity. You will be able to attend these sessions in any order you choose so plan what you want to do first, second and third!
| | | |
| --- | --- | --- |
| Mini Golf | Insects | Cartoon |
| Sketch and design your own mini golf hole complete with obstacles. Your goal is to put your ball from the starting spot and land it on the end spot getting around obstacles. | Design and create your own insect using specialized materials. | Make your own thaumatrope (it's how cartoons began before we had movies) and learn a little bit how our vision works. |
---
Dear Caregiver,
Wisconsin state law requires schools to provide staff and students with basic awareness materials to prevent suicide. We are sharing this information with all families through the newsletter so that you are also informed of the suicide warning signs. Please contact me or our school counselor if you have any questions about the information or specific concerns regarding your child.
---
Roosevelt Families:
Please remember to send a mask with your child to school each day. We do have disposable masks available if a student forgets their mask, but we have a limited supply of those and we are starting to get low.
All students are required to wear a mask prior to entering the building.
Thank you.
---
---
Forward Exam Testing
Forward Exam testing will begins on April 12th for 3rd grade and all eAcademy students. 4th and 5th grade students will test the week of April 19 - 23. The general testing dates for each grade are listed below for any planning needs you and your family may have. Please avoid scheduling appointments for your son or daughter during their testing times if at all possible. Students will do a practice of the test with their teachers ahead of time. The best preparation for them is to continue to learn at school through our curriculum. At home, please help to ensure your student gets a good night's sleep before testing and eats breakfast. As we get closer to the testing period, more details will be sent home and teachers will be communicating with you as well. The general testing schedule is as follows:
3rd Grade & All eAcademy Students: April 12 - April 15

4th Grade & 5th Grade: April 19 - 23
**eAcademy students will need to complete the Forward Exam at Roosevelt. Specific times for testing, drop off and pick up will be shared as soon as plans are finalized.
---
Attendance and Tardiness
It is important for children to develop good habits at an early age and to learn that school is important. We need all parents to set a good example by having their children arrive at school on time, not taking their children out early and not allowing their children to miss school unless they are ill or there is a family emergency. Please try to arrange doctor's visits or family errands after school hours.
We also expect all students to arrive at school on time. The practice of arriving to school, work or other appointments on time is a life skill. As parents and adults in the workforce, we know the importance of punctuality. As parents we are our children's first and most influential models of this critical life skill that will help our children become more successful. Remember the Roosevelt school day starts at 7:45 am and ends at 2:45 pm.
---
Chromebook Care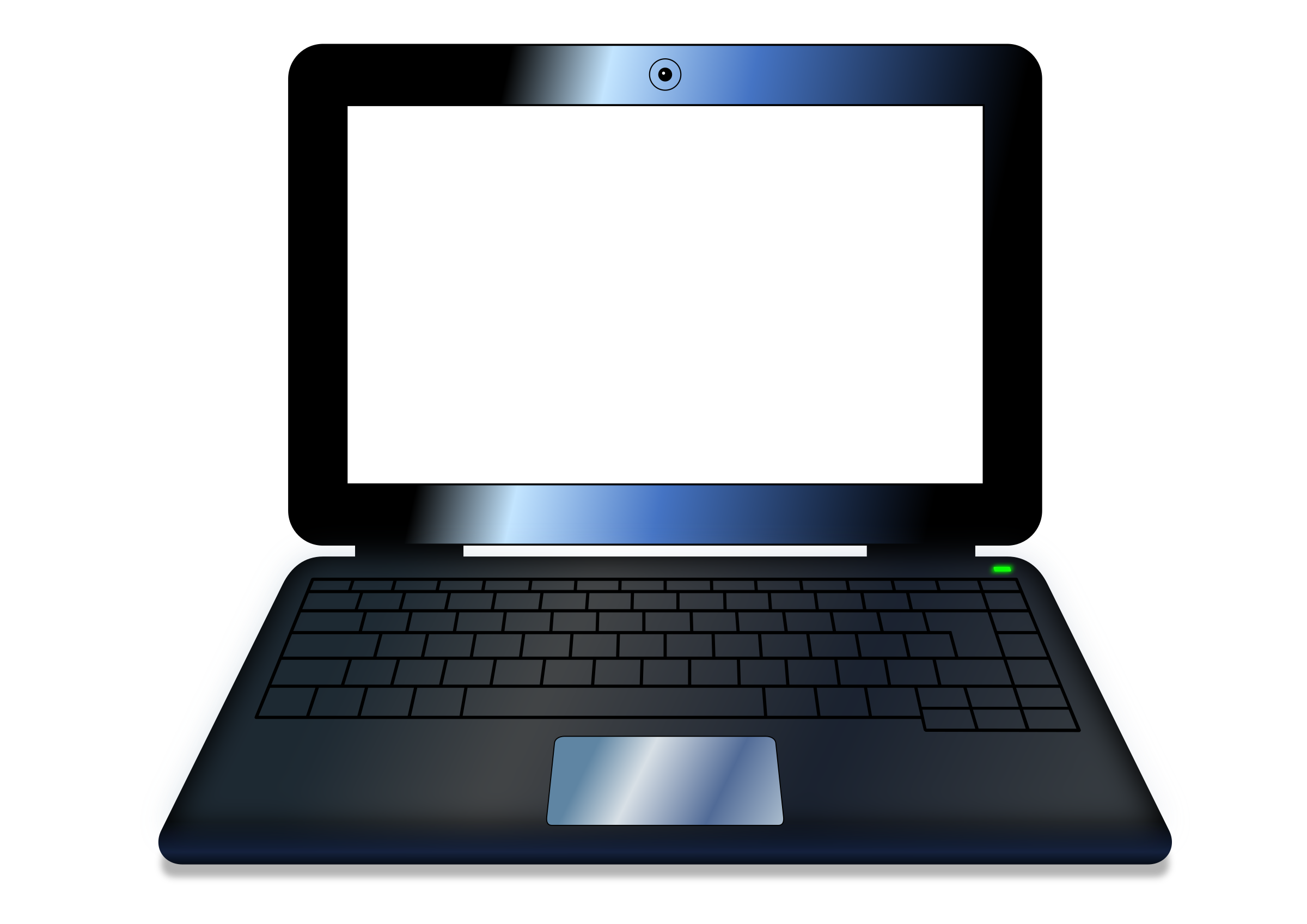 We expect every student to take good care of his/her Chromebook. Chromebooks are expected to remain in the case at all times, even during use. Students are responsible for bringing a fully charged Chromebook to school each day. Chromebooks MUST remain free of stickers, paint, nail polish, food, drink and etc.
If a Chromebook is uncleaned on it's base enclosure, LCD screen, keyboard or palm rest there will be an assessed charge of $10.00 to clean the device. If there is damage to the Chromebook case, there will be an assessed charge of $15.00 to replace.
Cleaning your child's Chromebook, we recommend a solution of 70% alcohol, 30% water with a splash of Dawn dish soap to help scrub grime. Apply this solution to a rag and wipe. The Alcohol helps to evaporate quickly, and 70% is the CDC recommended amount for killing any virus.
Here is the Supporting Learning without Limits Student/Parent Handbook that was shared with you in the beginning of the year. Please take a moment to review this material.
---
A Note from Mr. Sewell, Physical Education
Roosevelt Elementary,
My name is Jackie and I am your school's American Heart Association representative. I'm blessed to work with Mr. Sewell for the Kids Heart Challenge program.
I want to thank the entire Roosevelt Elementary community for opening their hearts and supporting the mission of the American Heart Association.
Friday is the last day of Kids Heart Challenge and what a memorable one it has been! We have already raised over $1,700 to help others with sick and special hearts.
If you still plan to send in some donations, you can easily do so here http://www2.heart.org/goto/rooseveltoshkosh.
You all are truly a blessing and I thank you for your continued support in the fight against heart disease!
With Heart,
Jackie Weir
---
---
Student Chromebook End of the Year Checklist
Students are responsible for the general care of the Chromebook they have been issued by the OASD. We will be using the following guidelines when Chromebooks are collected at the end of the school year. All Chromebooks will need to be returned in the condition they were checked out to you. Chromebooks need to be cleaned, charger returned and case free of any debris. Please see the list price below if this is not followed.
Uncleaned Chromebook: $10.00 charge
Base Enclosure
LCD Screen
Keyboard
Palm Rest
Uncleaned Chromebook Case: $10.00 charge
Crumbs/food in/on case
Pet Hair
Coloring/Stickers
Broken Zipper
Missing Chromebook Keys: $10.00 charge each
Missing Chromebook Charger: $25.00
Missing Chromebook Case: $15.00
These charges will be added to your students IC account.
---
Please continue to contact the office, or our nurse Katie Draxler, if your child or someone in your family is exposed to COVID-19 or has COVID-19. We share this information with county health officials and also use that information when decisions are being made to move from one model to the next. The office is open from 7:15 a.m. to 3:15 p.m. each day. The phone number is 424-0411.